Join Mad To Live Retreats, the ULTIMATE women's surf, fitness and adventure retreat in the stunning Villa Mandala in Taghazout, Morocco! The week is set to be a heart-racing, unforgettable adventure with a focus on physical and mental wellbeing and learning new skills to take home with you. You will immerse yourself in the golden-tinged beauty of Morocco and it's local surf scene and culture, and leave feeling charged, healthy and invigorated by the experience of a lifetime.
The retreat is a jam-packed 7 days of surfing with expert tuition, yoga classes, camel riding, visits to Paradise Valley, local souks and more! The on-site chef will prepare a delicious menu at the luxurious Villa Mandala accommodation with free gifting from all our brilliant partners. You will also have the opportunity to kick back and relax, enjoy the Moroccan culture, beaches and beautiful surroundings.
The retreat is based in Banana Village, 5km south of Taghazout, a colourful characteristic shining village, famous for its great surf and laid back, friendly atmosphere. Beautiful accommodation and a roof top yoga shala overlooking the Atlantic Ocean, seconds from excellent surf, a short walk to lovely sandy beaches, near to traditional villages but ideally tucked away from the hustle and bustle of the local market: for a blissful Moroccan 'retreat'. With free gifting from our awesome partners, expect an epic swag package on arrival!
Looking out over the Atlantic Ocean, yoga classes are held in the shade of the wooden roof top yoga shala. With wooden floorboards and surrounding glass sliding doors, the shala is an open airy space blessed with the first rays at sunrise and the last magical light at sunset. An inspiring and unforgettable healing space; perfect for yoga and meditation led by Mad To Live Retreats resident certified yogi Lucy Sweeney.
Limited spacing to join this incredible adventure with Mad To Live Retreats is now open!
DATES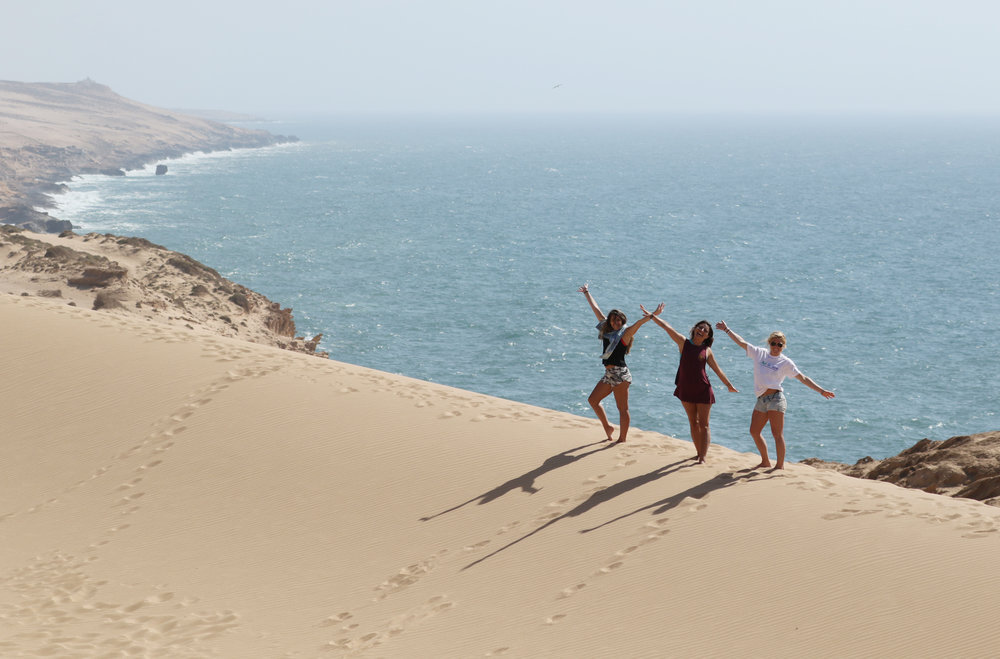 MOROCCO 2020
november coming soon
Surfing with expert tuition

Yoga classes in the beautiful rooftop shala overlooking Banana Beach

Camel riding!

Trip to the stunning Paradise Valley, hiking through the palms to a hidden oasis

Trip to Sand Dunes. Try sand boarding!

Visit to the Women's Argan Oil Collective & Botanical Gardens

Ocean front swimming pool

Nutrition focused meals from the on-site chef: All meals included, plus a BBQ night out at Amouage, the boutique hotel!
Moroccan pop-up Souk shopping

Beautiful beachfront accommodation at Villa Mandala

Tea, coffee, filtered water, fresh fruit, daily home-baked treats

Our fantastic caring team providing host service throughout the week

FREE gifting
Indulge in delicious, nutritious food. Using only the best and freshest local produce, our team of talented local chefs, make each meal a taste sensation. Enjoy super smoothies, freshly squeezed juices, fresh local breads, yoghurts, eggs, crepes, dried fruits, nuts and a rainbow platter of seasonal fruit. Lunch is a picnic on the beach with varied mixed salads, homemade falafel, sweet treats and fresh fruit.
At sunset, feast on gourmet Moroccan and international dishes; our famous dips and tapas, spiced chick pea aubergines, toasted almond and apricot rice and divine chocolate avocado tart are a few of the reasons everyone wants to take our cook book home!
The retreat is based at the enchanting Villa Mandala, in front of wild Banana Beach on the Atlantic coast. This charming villa, beside fantastic surfing beaches and tranquil bays, stands out as unquestionably the very best accommodation in the region. Villa Mandala is a hidden gem. Bougainvillea flowers provide colourful shade for the front terrace and dining area and there is plenty of space for sunbathing and lazing by the ocean front swimming pool.
You will be sharing rooms with your other fellow retreaters!
The 9 beautiful bedrooms are authentically decorated, sprinkled with trinkets and designed to a theme. There are 4 spacious ocean front bedrooms, 4 looking out over the foothills of the Atlas and 1 peaceful bedroom downstairs. All bedrooms are en suite except 2. The non-en suites share a bathroom and there is an additional bathroom on the ground floor.
COST
GPB British Pound Stirling £1,500
Transport to and from Agadir airport included free of charge

Please aim to arrive at Agadir airport in the afternoon of the arrival date, and departure morning of departure day. You will be greeted by the team at the airport, and taken straight to the accommodation (unless early arrival where we will be having juices at the stunning Amouage Boutique hotel with infinity pool), ready for the first welcome dinner of the retreat!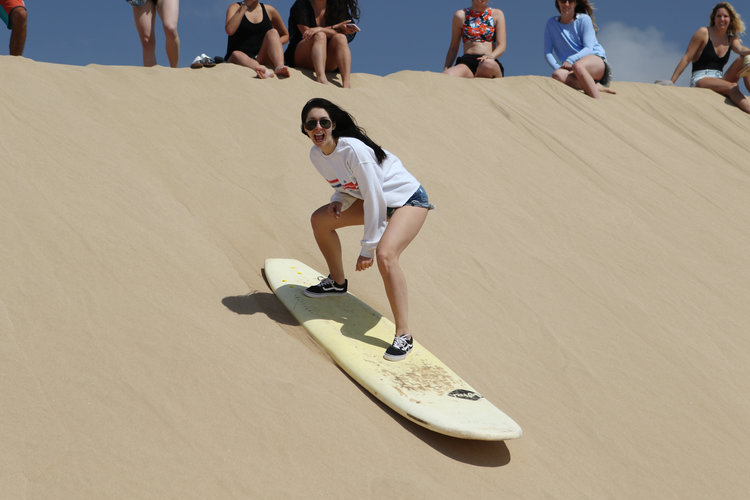 "I didn't have any goals or expectations, I was truly coming for the adventure. I've taken away so much more from this retreat than I could have ever imaged, and I am so grateful for this opportunity! "